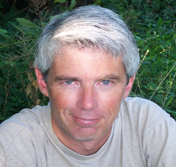 As you can see from his discography, Thom has been one of the most in-demand Mixer/Engineers in the music business for many years. Mixing for New Media like the "Rock Band" & "Guitar Hero" video games and Video & Film releases has kept him busiest lately, but he's equally comfortable recording & mixing a multi-artist concert live to air, tracking a full band or orchestra, working in surround or simply mixing a pop song with 100's of tracks.
Thom was the Chief Mixing Engineer at Sony Music Studios from 1993 thru 2007. During this time, Thom was a pioneer in 5.1 music mixing. Artists whose work he mixed in 5.1 surround include Beyonce, Korn, Billy Joel and Shakira.
As a 'Live/Remote' mix engineer Thom has won the prestigious 'TEC Award' for his work on "The Concert For New York City". He won 'The Goya Award', (Spain's Equivalent of The Oscar), for his work on the film "Calle 54" and has been nominated for an Emmy Award for his work on "An All-Star Tribute To Johnny Cash". Many other projects he worked on have gone on to be nominated for & win Grammy Awards. Most recently he recorded Eric Clapton's "Crossroads Festival 2013" at Madison Square Garden and mixed Michael Jackson's "Live at Wembley" CD & DVD.